ABOUT US
---
Over a decade, we have been manufacturing demin & non-demin bottom wear in India as a trusted private label + premium brand partner. Our excellent retail knowledge to achieve in-trend products that uniquely express our customer's brands is accountable for the company's success and long track record.
Know more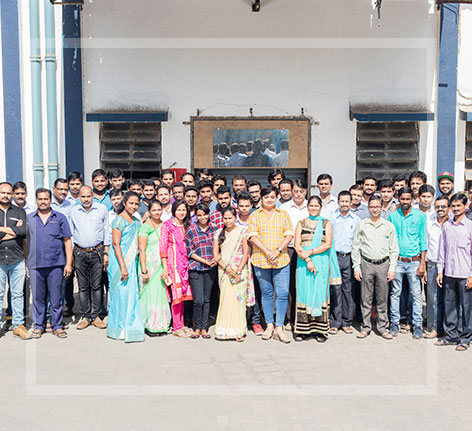 OUR TEAM
In an attempt to become more agile and customer focused, we are shifting our model towards interconnected team building. For a decade, Iraa Clothing has been pioneers in creating dynamic and flexible teams by empowering in-house training and helping the team build strengths to engage, communicate and deliver more effectively.
Iraa Clothing specifically takes consideration of education the teams from day one of their work, from various departments. We are particularly adopting the In-House training program to work more cohesively and achieving better results.
All our trainers are expert in their field and are practitioners of their craft, which means they can give evidence support to the team throughout the denim production. One of the most crucial part of our success is driven from our team base of appox 750, has been the key success factory in winning and retaining business and delivering results to our client base.
CUTTING
Once the desired pattern is finalized, the next and the foremost important step is cutting the denim cloth into pattern pieces from stacks which are layers thick. High speed cutting machines are used for the process of cutting.
Know more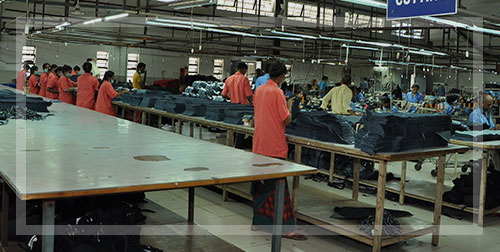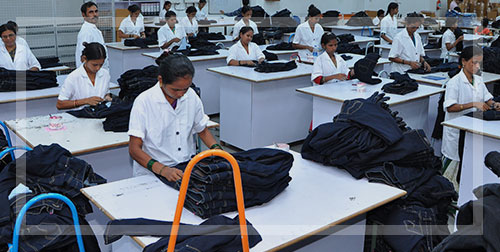 STITCHING
Our stitching facility is equipped with the latest high-tech machinery to maintain top quality. We have the best skill set of sewing operators aided by state of the art machinery producing 12000-130000 pieces a month; ensuring denim quality and customer requirements are met.
Know more
WASHING
Denim is actually a stiff and dull blue fabric without any fashion appeal. It is the revolutionary process of 'washing' that has changed this mundane image of denim. Denim garment washing has now become an indispensable process for producing fashion items for leisure wear.
Know more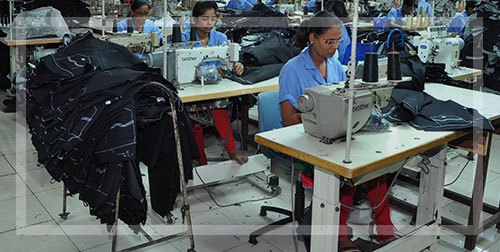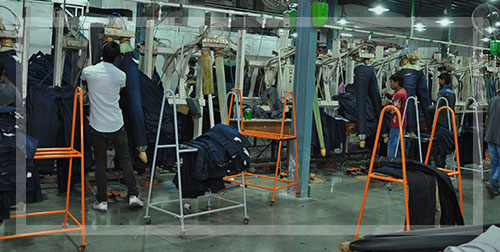 FINISHING
Finishing of denim fabrics and jeans is an integral part of our business. We have over 100 employees devoted to the process of product finishing. Our workers are provided rigorous training before being inducted in production lines.
Know more
TESTIMONIALS
---
You get cloths at the time of festival... Rejected sale with 80% discount
Great place to shop for denims