IRAA CLOTHING WAS ESTABLISHED IN 2005.
---
MANUFACTURING DENIM & NON DENIM BOTTOM WEAR
---
MAJORLY SUPPLYING TO DOMESTIC MARKET
---
PRODUCTION FACILITY – 75,000 SQUARE FEET WITH APPROX. 250 SEWING MACHINES
---
MONTHLY CAPACITY 1,20,000 – 1,30,000 PIECES IN VARIOUS STYLES.
---
HIGHLY EXPERIENCED STAFF & WORKERS – APPROX 550 PERSONS.
---
Our Promise to Customers
We at Iraa Clothing Pvt.Ltd. have a passion for key success of our customer.
We Value long-term relationships and strive to stay focused on quality and value as we work at providing solution to customer objectives.
As we contemplate on these objectives, we will not lose sight of our traditional values such as honesty, uprightness and hard work that have helped us to survive, grow and prosper in the apparel manufacturing business.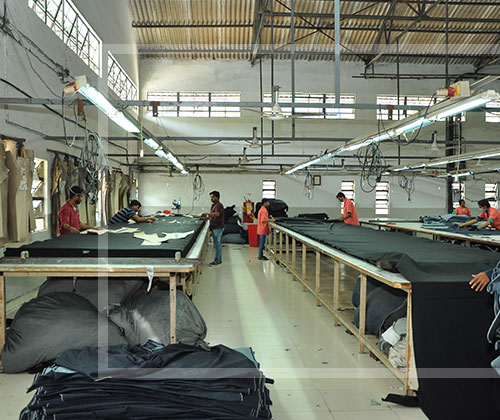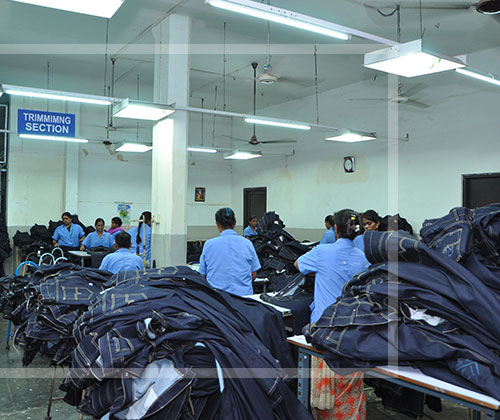 Overview
Iraa Clothing Pvt.Ltd. is equipped with the most modern and advanced technologies.
This combination with our highly experienced management has enabled the company to become one of the best apparel manufacturers and suppliers in the region.
Strict Quality controls are followed through our entire process, from the selection of raw materials to the production and delivery of the garments.